A NEW VIDEO & A NEW WAY TO HELP #SAVELUNCH
A FEW MINUTES OF YOUR TIME CAN RAISE OUR VOICES HIGH
Today, Meals on Wheels America officially launched a new video in support of #SaveLunch. The video features Carol, a Meals on Wheels client who lives alone and struggles with mobility, speaking directly to Congress on behalf of the more than 10 million seniors who face the threat of hunger nationwide.
Carol's story will likely sound familiar to you, as it reflects the experience of so many of the seniors your programs serve. That's exactly why we're working to share Carol's story far and wide: to give the seniors receiving and in need of Meals on Wheels a powerful voice in front of a national audience.
Stay tuned for regular #SaveLunch updates, and if you have any questions, please don't hesitate to contact us at [email protected].
---
THE LATEST ON APPROPRIATIONS – October 27, 2017.
FY 2018 APPROPRIATIONS BILLS
With a budget framework in place, Congress must now negotiate final appropriations levels before the December 8 deadline, when federal funding for this fiscal year expires. Throughout the appropriations process, we must continue calling on Congress to:
Increase and protect federal funding for Older Americans Act Nutrition Programs.
Develop and negotiate another bipartisan budget agreement to eliminate the threat of sequestration and raise the budget caps squeezing so many discretionary programs like Meals on Wheels.
For more information about other senior programs and funding levels for which we are advocating during the FY 2018 appropriations process, read this letter that the Leadership Council of Aging Organizations (LCAO) – of which Meals on Wheels America is a member – recently sent to leadership of the U.S. House and Senate Appropriations Committees.
---
Take action!
The number of seniors in our country will grow exponentially over the coming years. Meals on Wheels People is a proven public-private partnership that effectively addresses the challenges of aging by promoting health and improving quality of life for our communities' most vulnerable seniors. Speak out to not only keep seniors at home, but also save billions in tax dollars by keeping them out of more costly healthcare settings. Meals on Wheels People is powered by people just like you and we need your help to fund and protect the programs that support our seniors.
The Older Americans Act (OAA) has been a primary piece of federal legislation supporting social and nutrition services to Americans over age 60 since 1965. OAA programs are vital for seniors who are at significant risk of hunger, isolation and losing their ability to live independently. Funding for OAA programs has decreased by 18% over the past 20 years while the senior population has grown by 34%.
The Older Americans Act Reauthorization Act of 2016 passed by Congress reauthorizes programs for FY 2017 through FY 2019. While this is a step in the right direction in protecting this important legislation, it's just as critical that the OAA is adequately funded. Unfortunately, funding has failed to keep pace with the needs of a rapidly growing senior population and OAA Nutrition Programs are serving nearly 23 million fewer meals today than in 2005.
Contact your elected officials and urge them to increase funding to meet the growing population of seniors. Let them know that all seniors in need should have access to nutritious meals, friendly visits and safety checks; please invest in services and benefits for our seniors! Follow this link to find your elected officials. Write them an actual letter! Writing letters in your own words is an efficient and effective way to influence Members of Congress. Since congressional offices receive only a handful of letters on most issues, each carries real power.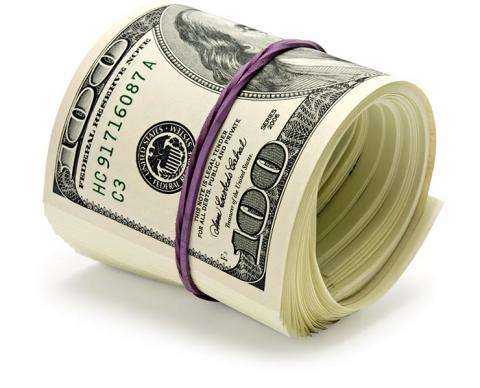 Gov. Kate Brown has proposed severe cuts to Oregon Project Independence (OPI) to help close a $1.8 billion budget gap for 2017-2019. But limiting support for the program will only push more seniors into Medicaid, which costs the state more than this program, which provides limited help for seniors wishing to stay at home. Sen. Tim Knopp and Rep. Alissa Keny-Guyer may lead the bipartisan effort to save the program. Let your State Representatives know that Oregon Needs Full Funding of OPI to Protect Seniors.
How widespread is Hunger in Oregon?
Hunger is persistently increasing in Oregon.
Hunger is going up in Oregon, while in the rest of the country it is going down

Now is not the time to be making cuts to programs that address hunger
We must not balance the budget on the backs of the 1 in 6 Oregonians, including seniors, who struggle to afford food
The solution has to include additional revenue, raised in ways that are not regressive
Tell your elected officials not to balance the budget on the backs of the 1 in 6 Oregonians who struggle to afford food.
Federal Budget Update:
Congressional leaders included a Health Tax in their new tax reform bill. They're repealing the Medical Expense Deduction taxpayers can claim on their taxes – potentially costing the oldest and sickest Americans thousands of dollars each year.
Congress is moving quickly on this bill: Tell your Representative that a Health Tax for seniors should be off the table!
Nearly 9 million Americans take advantage of the tax deduction for high health expenses each year on their tax returns. If it gets repealed, those already burdened by high health costs can expect a large tax hit.
It's not fair to raise taxes on those already struggling with high health costs. We need to show Congress that we don't want any plan that slaps older and sicker Americans with a health tax.
When you are already struggling with high health costs, every single dollar counts – that's why it's wrong for Washington to cut the vital tax relief that millions of older Americans count on. We simply can't ask the oldest and sickest among us to pay more when struggling to afford health expenses like wheelchairs, hearing aids, and home care.
---
U.S. Senator Wyden Introduces Amendment to Budget would Stop Funding Cuts to Meals on Wheels
From October 18, 2017
Washington, D.C. – U.S. Senator Ron Wyden, D-Ore., today introduced an amendment to the budget legislation the Senate is considering that would protect the Meals on Wheels program from efforts to gut the program to pay for tax cuts.
The amendment would block any budget proposal that would slash funding for Meals on Wheels.
In Oregon, Meals on Wheels programs produce thousands of meals throughout the state for seniors that are home bound.
The Senate is considering the budget resolution this week. Wyden – a long-time Meals on Wheels supporter who has seen firsthand the vital service this program provides – is a senior member of the Senate Budget Committee and voted against the bill in the panel's business meeting at the beginning of October.
You can read the full text press release here: https://www.wyden.senate.gov/news/press-releases/wyden-amendment-to-budget-would-stop-republican-funding-cuts-to-meals-on-wheels-
Learn More
Research and information on the issues of: